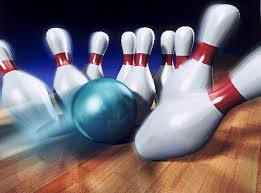 The boys of Troop 287 are going bowling for game night on Tuesday, Dec 3, 6-8 p.m. at Bear Creek Lanes. Uniform is Class B T-shirts. Cost is $5.25 for one game and shoes. $8 for two games and shoes (most people will likely be playing two games). Family members are welcome to play.
Bear Creek Lanes
1232 S 21st St, Colorado Springs, CO 80904
Bring extra money if you want food & beverages.