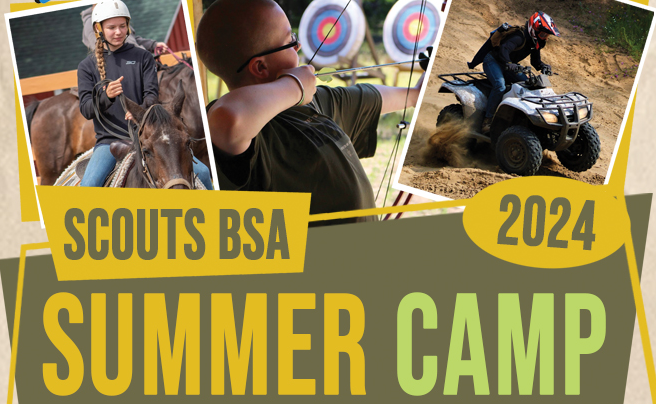 Troop,
Its time to start thinking about Summer Camp 2024. We have already discussed and identified the week of June 9th through 15th as the time to do it. Now we just need to figure out where and start making arrangements.
Step one is to secure some adult leadership to coordinate and attend the event. As in past years, the Troop will pay for the attendance of the first two to sign up to support the troop as leaders for the event. Sign Up below!!!
https://www.signupgenius.com/go/20F0C4BA8A828A4FD0-45158227-summer
We are currently developing a list of viable camps and will be putting out a survey to gauge interest in each of the locations. If you have a favorite camp that should be considered please let me know soon.
Mr. Petree
Scoutmaster