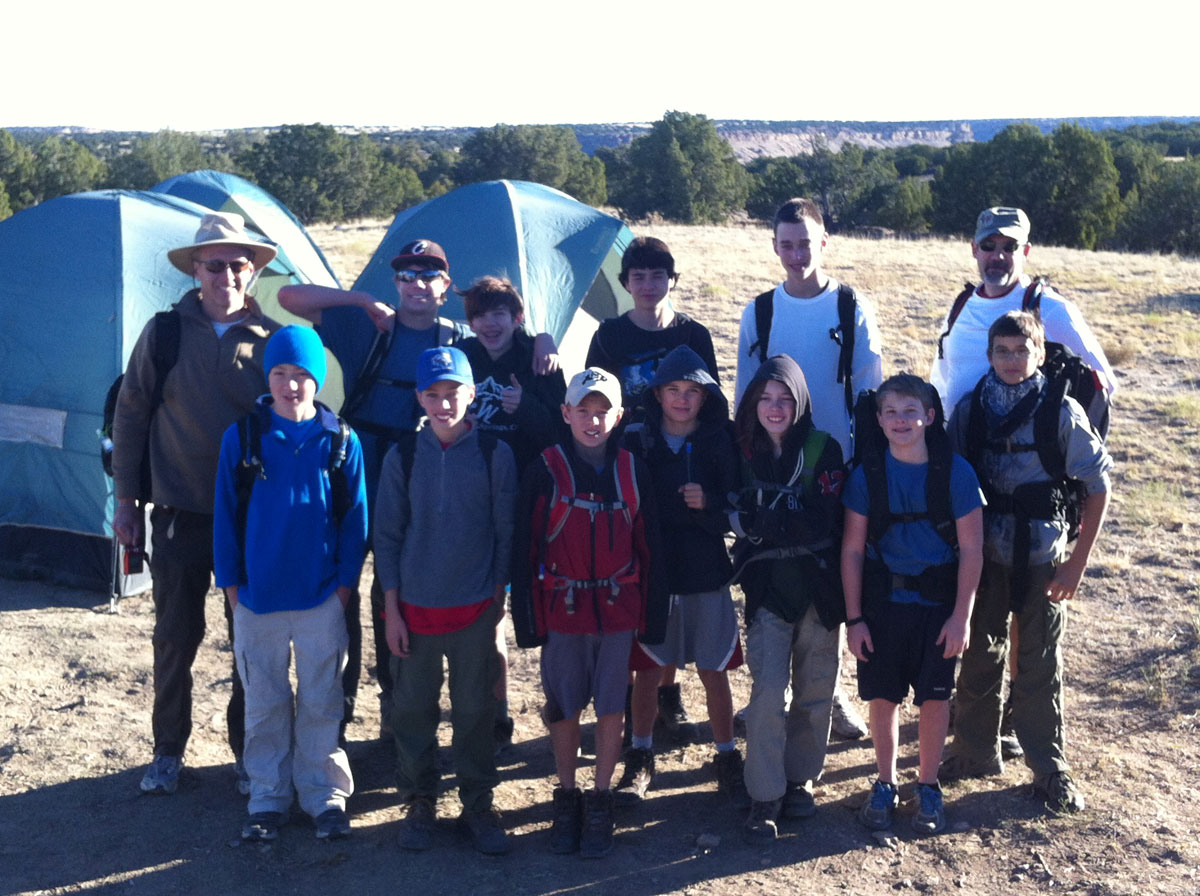 The weekend of Oct 19-21, 2012, the scouts of Troop 287 learned a bit about why they call this tradition campout "Dino Death March." The boys hiked 5.3 miles to the site of 120 million year-old dinosaur tracks. Also along the way was a homestead cemetery and petroglyph markings. The hike in all ended up being 12 miles (which counts towards their hiking merit badge).
During the campout, the scouts did well on their campfire programs, speeches, and inter-faith worship service as part of the Communications merit badge. Photos below (you can click on each photo for a larger image that you can also download and save to your own computer, if you'd like):
The boys at the dino tracks area … were almost more interested in the small pond fish!
Yup, that's a tarantula spider on Swanie's hat.
Yup, that's a snake … but just a little one that Michael found.
A nice Sunday service to end the campout on a note of reverence.