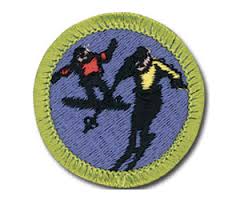 Troop,
Just a reminder that our monthly outing with the Troop is the Snow Sports Merit Badge with the Council on Feb 4th.  The bus will leave at 630am sharp so please arrive around 6 to help make the departure smooth.
Remember when you signed up on the council web site (https://www.pikespeakbsa.org/snowtours2017) there were different options…One was the transporation and lunch ($20), if you wanted to do the snow sports merit badge for skiing or snowboarding then that was an additional ($10), If you wanted your scout to rental equipment on the mountain then it was an additional $30, and lift tickets were:
Lift ticket ages 16+ – $69
Lift ticket ages 13-15 –  $47
Lift ticket ages 12and under- $29
The troop is not collecting money for this….you must sign up and pay at the link provided above.
Finally, I encourage all scouts to attend if you can. Skiing has become a rich person's sport in Colorado ($190 for a one day lift ticket at Vail) and this is the cheapest opportunity to give it a shot.  However, if you do not know how to ski and this is your first time then just plan on coming up and having a good day…do not sign up for the merit badge. The merit badge is testing your scout on skills and they would not be able to do those on their first time on the mountain. If you want to check out the standards the look at this link: https://meritbadge.org/wiki/index.php/Snow_Sports Cool?
Looking forward to Saturday!
Sean